This is the last part of a three-page update! Click here to go back to the beginning of the batch!
Look... I baked y'all a cake!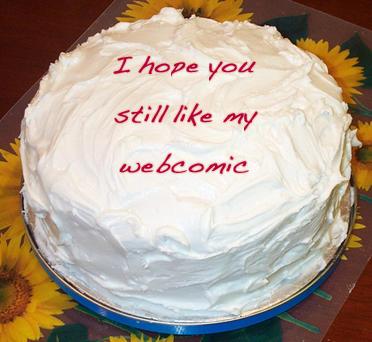 It feels like I just got back from Staple, BUT, this Saturday (Sept 30) I'll be a guest at Pflugerville Public Library Comic Con, which runs from 1-5:30pm! If anyone happens to be in the Austin/Pflugerville area. I'll also be on a webcomics panel!
Anyway, gonna try to make that Saturday update too. This isn't QUITE the end of the chapter.
Thanks for reading!