That's right... it's the end of chapter four!! At last!! I wasn't able to keep us from going into the triple-digits after all, but as a result we've hit another milestone -- this is also the three-hundredth page!
Speaking of milestones, you may have heard that April 18th was Otherknown's fourth birthday! Here's a little art I drew for it, a D&D AU: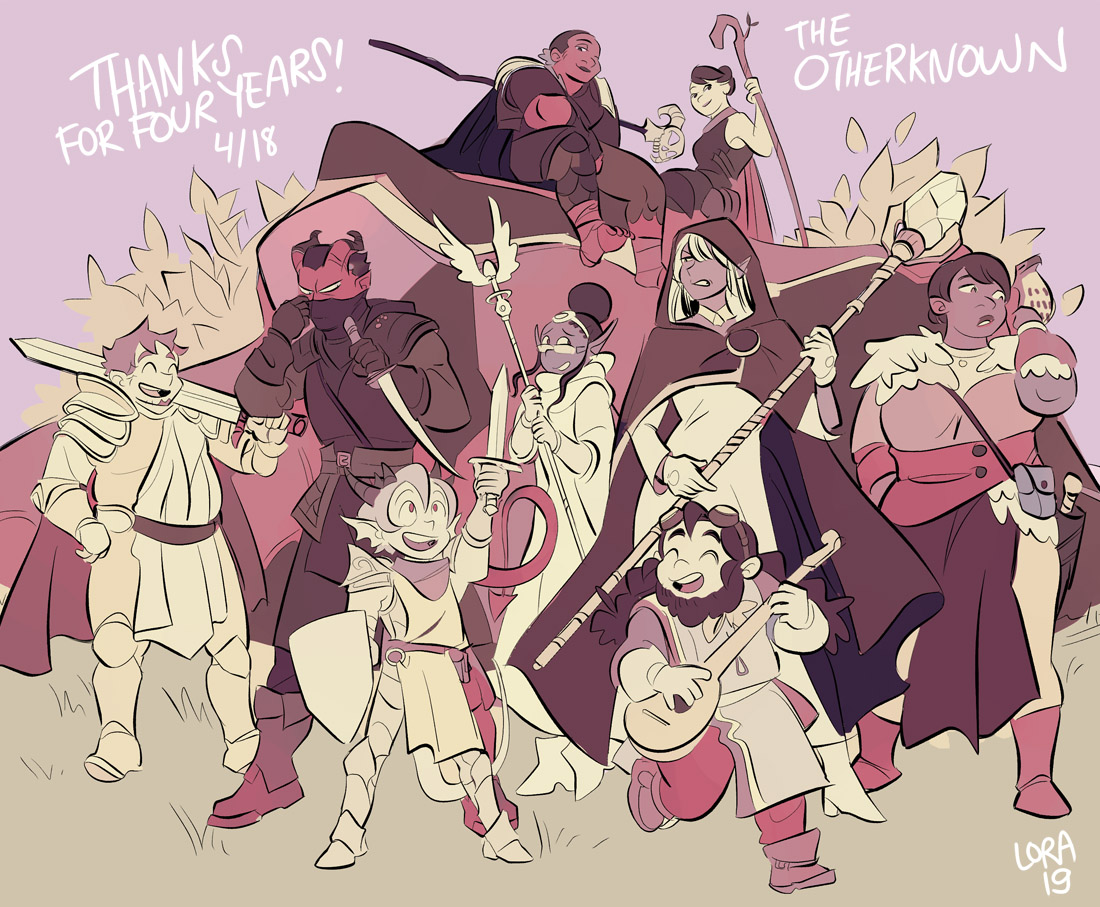 Wrote a little more about this image (and the character classes!) on Patreon
here
!
Thank y'all so much for sticking with me all this time! Next we go to our regularly-scheduled between-chapter hiatus, but patrons should expect a little more content from me in the meantime! I'm thinking of making some more content of that AU, lol. I'll also post sketches and early looks at chapter five, which I'm hoping will start to go up (on this site) in late May or early June (but you can keep posted via my
twitter
!)
That's all for now! See y'all on the other side - I'm very excited for chapter five to begin! Things get a little, shall we say,
intense