Well that's not... slightly unnerving...
Hi friends! At the time of this posting I SHOULD be on the floor at Flame Con! Come by and get a book: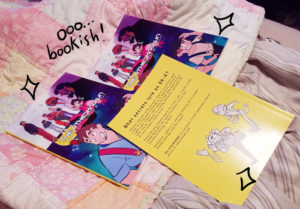 Or, one of a handful of these acrylic charms that I made in an extremely small batch, HAHA: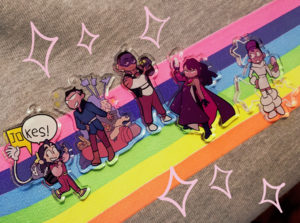 Both will be for sale online soon!
See you Wednesday (or a week from now if I don't have time to scrounge up the next page when I get back, fingies crossed)